想要祝贺某人,可不止Congratulations这一种表达
作者:Lemon  2020-03-12
Success isn't about how your life looks to others.It's about how it feels to you.
成功无关乎别人眼中你的生活是什么样子,而在于你自己是如何感受的。
向佐和郭碧婷这一对
自从公开求婚在一起之后
就在不断的撒糖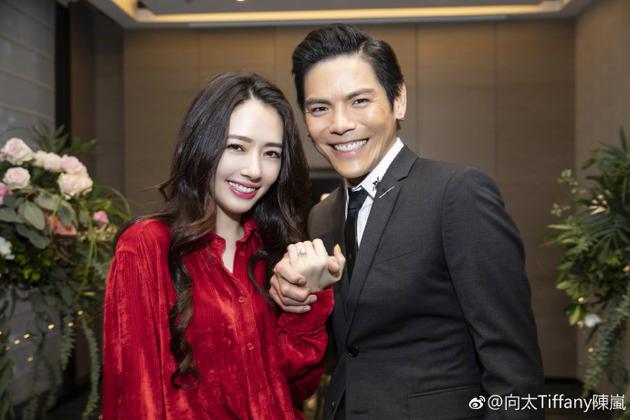 看着自己的女神终于找到了对的人
只能隔着屏幕祝福咯~
今天Melissa要带我们解锁的是
如何在不同的场合对别人表示祝贺
01 I'm so happy for you!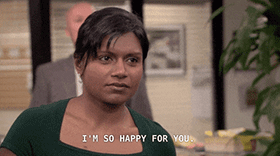 When we congratulate someone, we are usually very happy for their achievements so why not be honest by saying, "I'm so happy for you!" You can also say, "I'm so proud of you!" or, "I'm so excited for you!"
02 Good for you!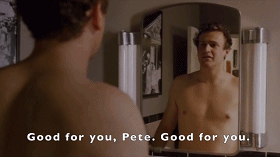 We can give the people that we are celebrating a verbal pat on the back by saying, "Good for you!" You can say this casually for when someone announces that they got a good work out in that morning. Or for when they announce that they have finally booked that trip to New York they have always dreamed about.
03 Fantastic news!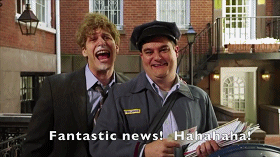 When someone announces some exciting news, you can tell them just what you think of it by saying, "Wow, that's fantastic news!" You can say "exciting news" ,"amazing news","wonderful" ,"incredible". Any word that conveys that you are happy and excited for the news that they have shared.
04 Good on ya mate!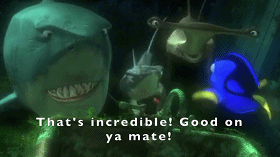 For those of you who are traveling down under to Australia, you can congratulate your Aussie friends by saying, "Good on ya mate!" Mate is another word for friend. And by saying "Good on ya," you are basically just saying "good for you" and that you are happy for them.
05 I'm impressed!
When someone accomplishes something big that inspires you, you can say, "Wow, I'm really impressed!" This one is better for when someone earns a big achievement, like a promotion or an award. If you tell someone you're impressed that they are finally getting married, well, they might take it the wrong way.
06 You're amazing!
Another good one for when someone accomplishes something impressive is simply to tell them that they are "amazing!" Let's say that they ran in their first marathon this year. You can let them know how proud and happy you are by saying "You're amazing— fantastic— incredible". Any good adjective will do.
07 Kudos!
Another way to say congratulations is to say "kudos". Just like "congratulations" you can say "kudos to you," "kudos to the happy couple," "kudos for your success!" etc.
08 Cheers!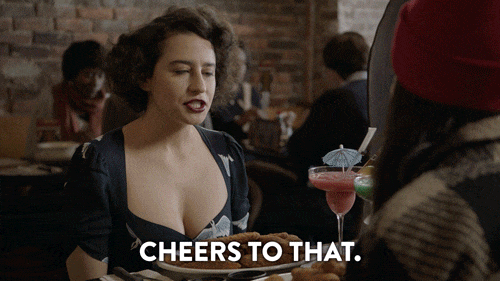 And last but not least, we have the simple, "cheers!" This is best when you have a drink in your hand and you actually have something to cheers with. This is a very celebratory gesture and is great in big social settings. You can say "Cheers to my friend and all that they have accomplished". Everyone will raise their glass and you can all cheers together.
Well, kudos to you all! You've made it to another week. That's the end of today's episode! I hope you enjoyed it! Stay happy, healthy and hard-working! I'll catch you next time!
喜欢今天的内容吗
如果觉得有收获的话
记得关注我们浸泡村国际英语IVE微信公众号收听更多分享哦~