【揭秘】身在美国的80后每天在关注什么新闻呢?
作者:xin  2020-03-12
作为当代优秀的世界公民,我们当然要保持与这个世界的同频啦,那么在EU级别,我们一起来跟Melissa从三观很正的美国80后视角了解新闻,同样最近Mellisa过生日了,Happy B day to Mellisa!
Hello everybody! Welcome to your first weekly podcast for the fall semester! I am super happy to be bringing you news headlines from the West and around the world. Each week I'm going to try and bring you some news stories that are big in America; paying special attention to global business matters, as well as the occasional political headline. And maybe, just maybe I'll include some news regarding myself :)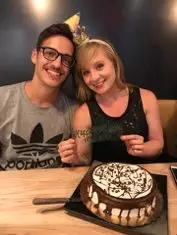 Actually, I have a pretty big announcement to make! I just celebrated my 30th birthday! Some people have concerns about turning 30 but so far, it's been treating me well. Here I am enjoying one of my favorite birthday meals— TACOS!
Followed by another favorite food— BIRTHDAY CAKE! And I was lucky enough to get to share this special day with one of my favorite human beings.
In America turning 30 is a rather big deal. Some people fear it while others look forward to the future. How do you all feel about the big 3-0?
话不多说 我们切入正题
Well, enough about birthdays, now we shift the focus of our first podcast of the semester with some news about one of the most influential 有影响的 men on the planet right now— Elon Musk.
You may know him as the CEO and founder of electric dream car, Tesla; the co-founder of the Pay-Pal APP; or the CEO and founder of SpaceX you know, the company that is working towardscolonizing 移民 Mars.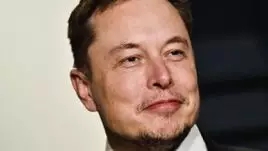 As you may assume, this man is a rather remarkable human being. Being involved in so many business ventures 商业冒险, he's bound to be featured in the news fairly regularly and this last week is no exception.
In the last week or so, Musk has caught the attention of the public for the release of a "flamethrower 火焰喷射器 ". Boring, one of Musk's numerous companies released the device earlier this month and consumers went pretty crazy. Elon has told the public that while the device does shoot out flames, it is not powerful enough to be considered an actual flamethrower. Regardless, people were pretty excited about his new product. The picture featured here shows Elon's "not flamethrower" vs. real flamethrowers.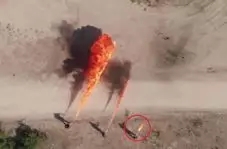 火焰最小的为Musk的产品
SpaceX, Musk's cosmic宇宙的= cosmical endeavor, recently made headlines after they announced that they will be announcing their first private tourist to fly to the moon next week. Pretty exciting!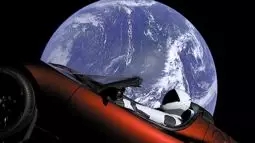 However, what really caught the public's attention in the last week was when Elon Musk made an appearance on Joe Rogan's podcast and the two men smoked marijuana大麻together. Within one day, Tesla's stock decreased by 6%. People were shocked that one of the most influential men on the planet today would allow the world to see him smoke weed 大麻.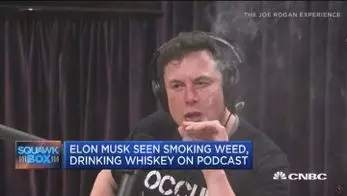 Marijuana is legal in the state of California, where Elon Musk lives and was located when he indulged in smoking. Yet, many people are still shocked by his behavior, claiming that a man with so much responsibility should not be so reckless.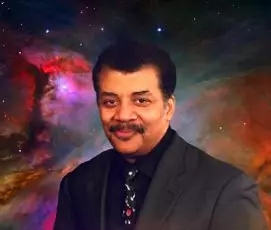 Cosmos, Neil deGrass Tyson comes to Musk's defense telling the public to "leave the man alone!"
One thing is for sure, Elon Musk is certainly an unpredictable individual that keeps people guessing what his next move will be.
In other news, the new iPhones are out— iPhone XS and iPhone XS Max. While the phones vary in size— the max having a 6.5 inch panel— there isn't much else that sets them apart from one another 但是没有太多特别有区分性的东西. Consumers seem pretty happy so far though. Both phones have improved water resistance 防水性 and louder speakers than the iPhoneX. And of course, the camera is supposed to be pretty awesome.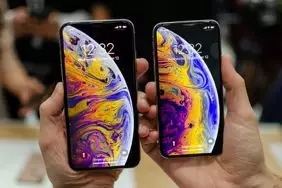 Shifting our podcast to a much more serious note, weather around the world has been pretty alarming. Off the East coast of America, mainly effecting North and South Carolina, Hurricane Florence has caused much devastation 毁灭. The storm has taken 15 lives so far and has caused an estimated 18 billion dollars in damages.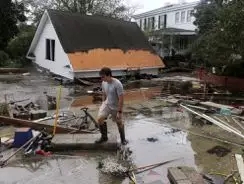 In SE Asia, Typhoon Mangkhut 山竹 has also been a major threat to life and well-being. 54 deaths have been counted in the Philippines. Now as the Typhoon sets over Hong Kong, the world hopes that the damage will be as low as possible.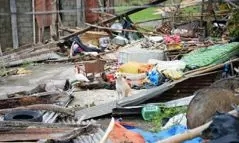 I hope you no matter where you are in the world that you and your loved one stay safe!
Please let me know what you think aboutthese news stories and if you have any requests for future news, I would love for you to share them!
Good luck during this week in school! I'll catch you guys next week!
好啦,今天的英文电台内容分享就到这儿啦,你都听懂了吗?持续关注浸泡村英文电台,每周为你送上新鲜出炉的英文资讯,帮助你更好的学习英语。